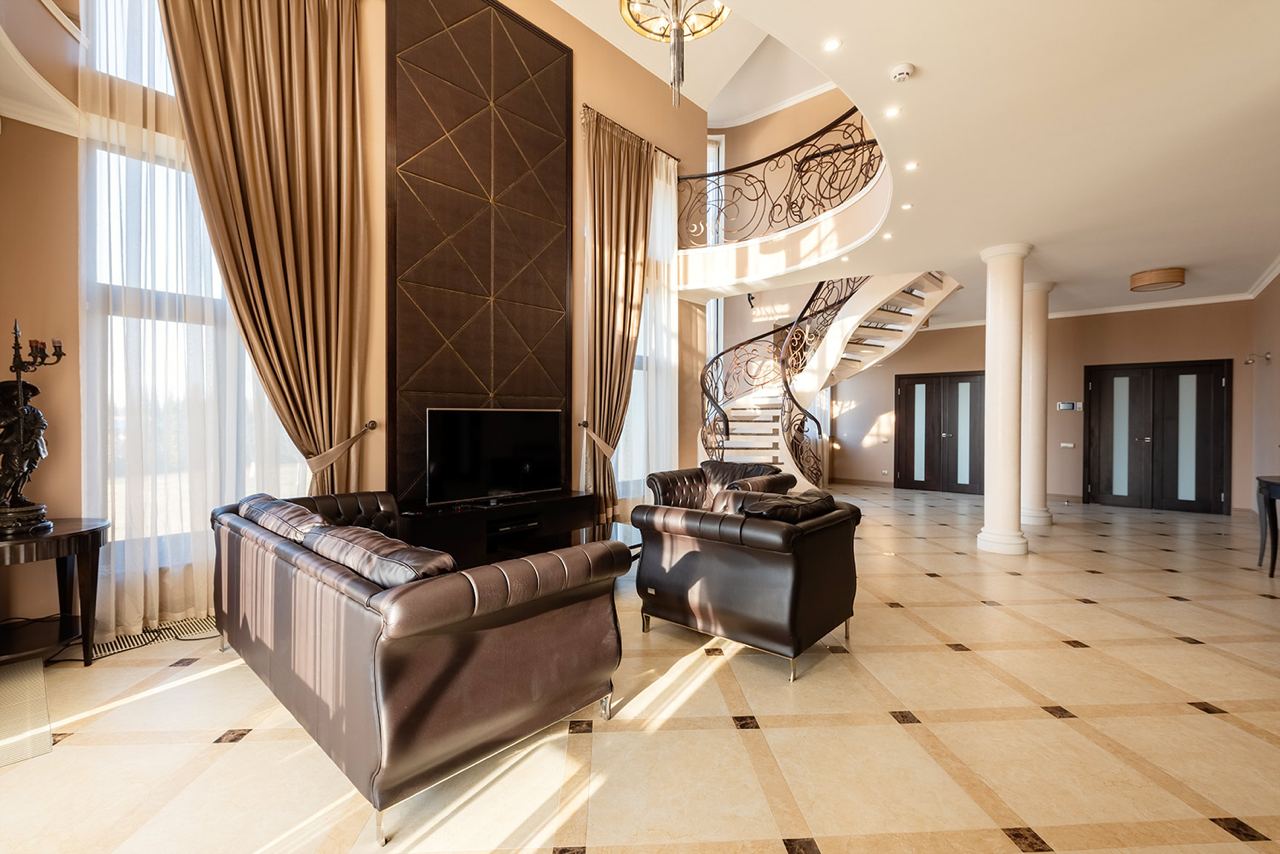 What if you could own a piece of exclusive real estate, securely, in your own blockchain wallet?
Now you can! Our team have been working tirelessly to break down the access barriers to crypto in our everyday lives, and now building your real estate investment portfolio just got a whole lot more interesting. 
Over 300 projects directly completed by our selected providers
The value of real estate projects completed directly by our selected providers in the last 2 years alone.
Our selected providers have been have been servicing this market for over 40 years.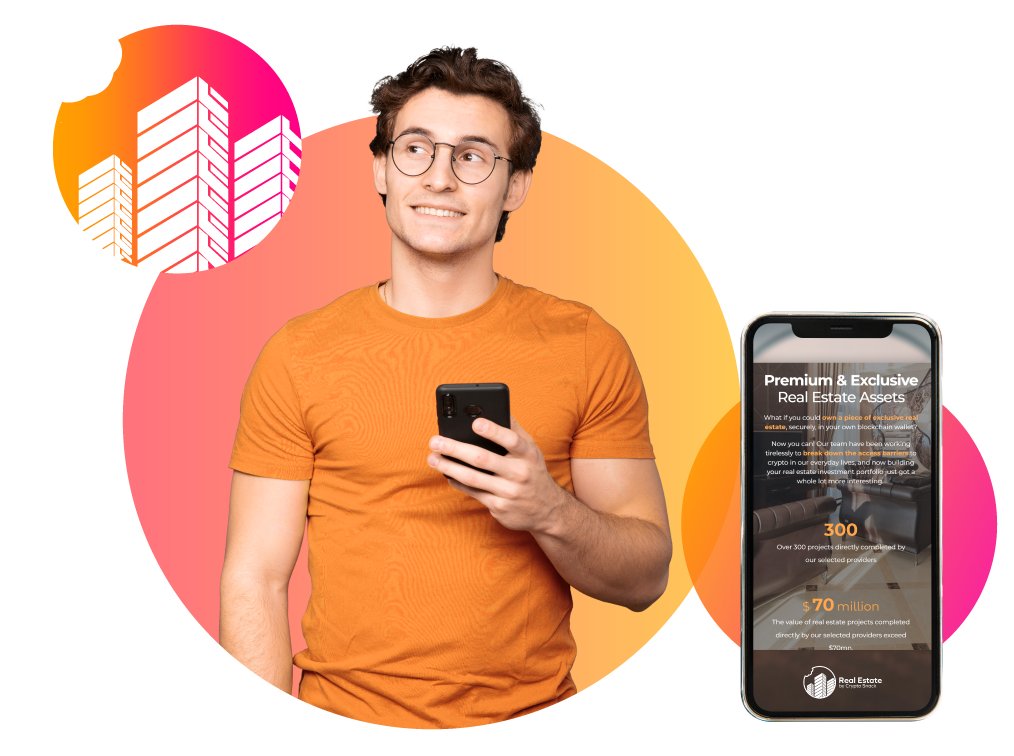 We are making
Investment Grade

Assets Accessible
Our focus is to find and evaluate investment grade real estate assets, and make them securely accessible to our Community via crypto and blockchain technology.

Some of the key benefits of buying real estate crypto tokens from Crypto Snack.
of secure, passive income
Zero Voids,
Zero Maintenance,
Zero Risk,
Guaranteed Income
Ethical Investment. Regulated health care providers looking after vulnerable people.
Secure Ethical Investment
Institutional grade real estate servicing Government backed Social Care and Charity needs - Ethical and the highest level of security.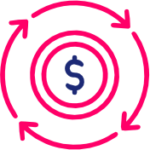 Passive Income
Guaranteed Passive Income with long term rental contracts (typically 25 - 40 years) and best-in-class tenants (Government supported, regulated, registered care providers).
Secure & Compliant
Protection of asset tokens through Blockchain technology. Hold your investment securely in your own decentralized wallet, free from hacking and theft.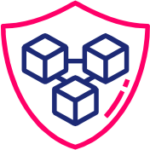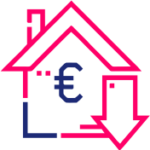 Low Investment Barrier
Invest from as little as $100 to own a fractional share of exclusive, premium quality, investment grade real estate.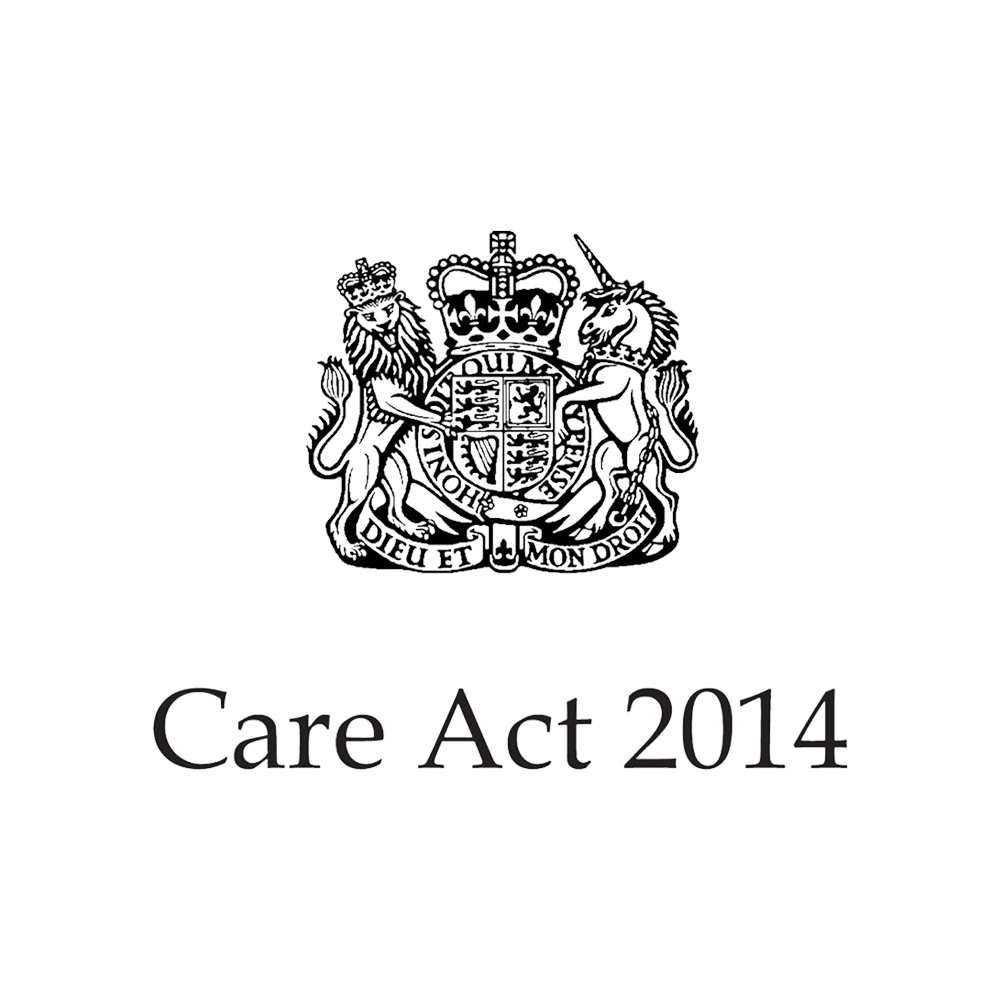 UK Government Key legislation places housing at the heart of the definition of wellbeing.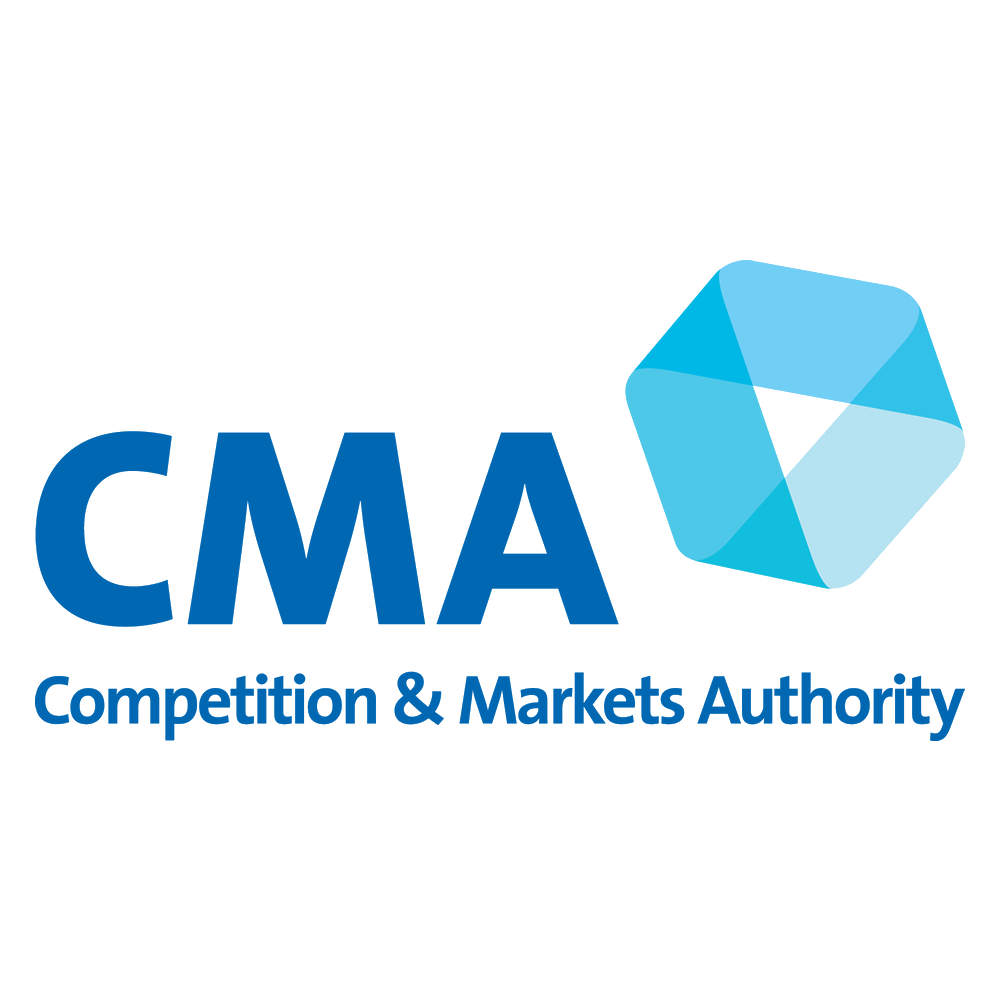 Competition & Markets Authority Local authorities need an extra £2bn a year, to meet the care home demand.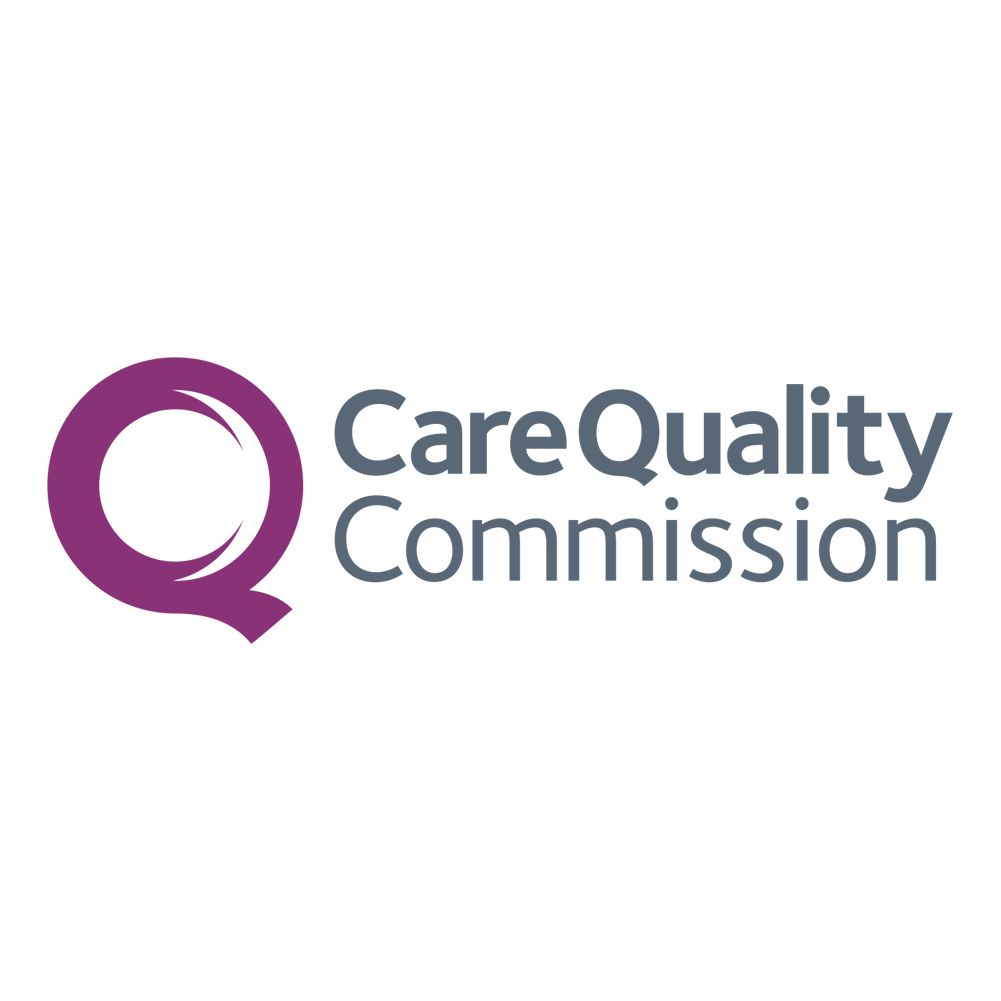 Care Quality Commission An executive public body of the Department of Health and Social Care of the UK.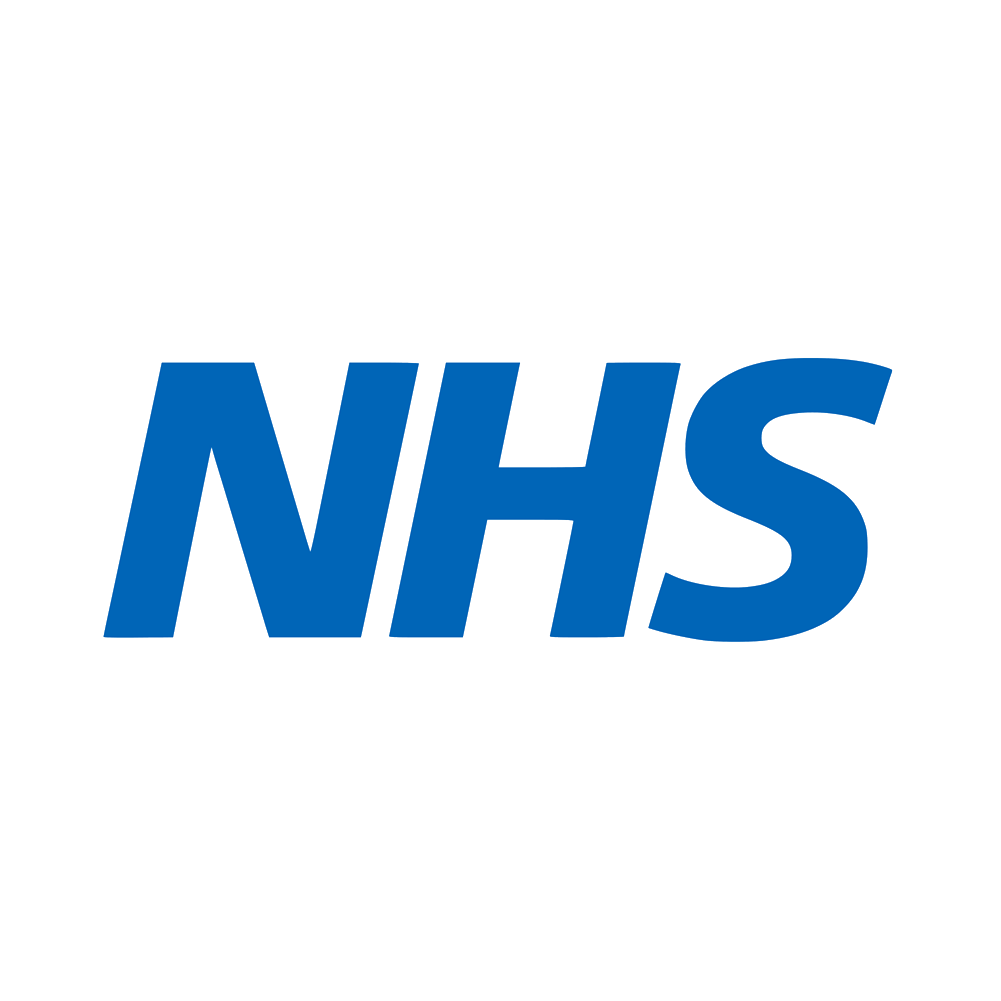 National Health Service Government health service helping vulnerable people transition into independent living.
Real Estate by Crypto Snack
✓ The Investment Industry
✓ The Real Estate Industry
Investing in real estate assets has never been easier or more accessible. Our hand-picked real estate projects are tokenized to offer our community a unique opportunity to own a fraction of exclusive, investment grade, real estate worth millions. 
Do not miss out on this chance to build your real estate investment portfolio through blockchain technology, and enjoy stable and long-term returns - a revolutionary aspect in the crypto market. Invest today and become. part of a growing community of real estate investors who are taking advantage of the benefits blockchain can bring.
Our quest to democratize crypto in our daily lives, has led us to the fractional ownership opportunity in real estate. 
Each hand-picked asset is 100% backed by an actual physical income-generating property.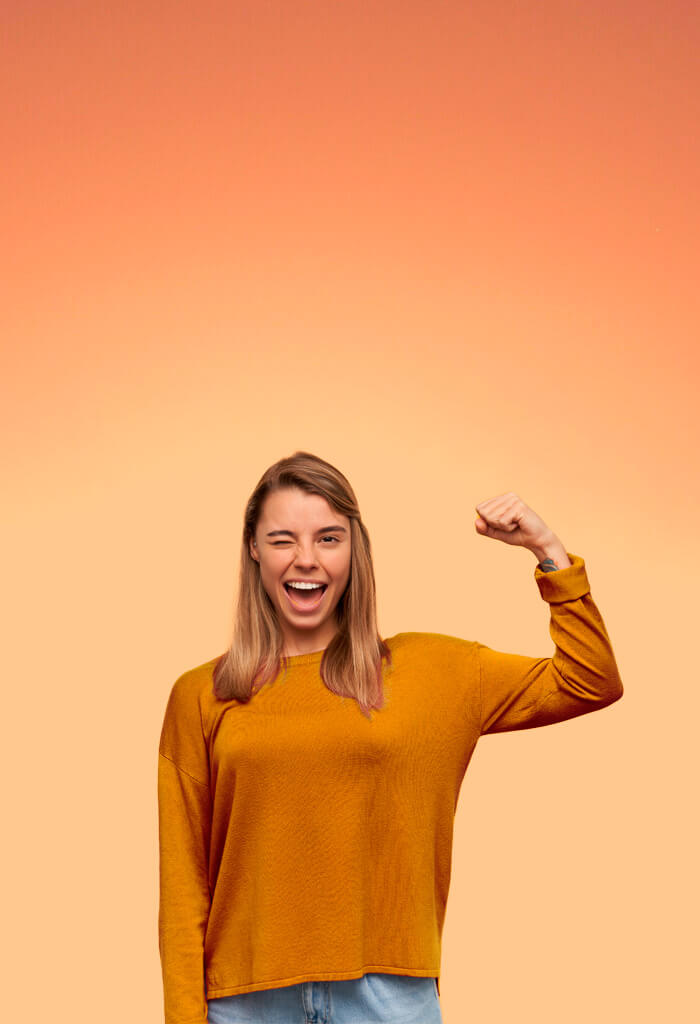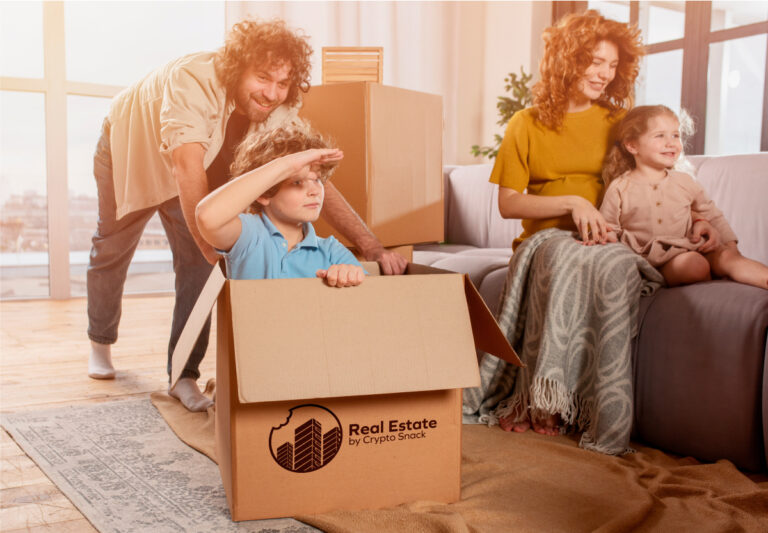 We focus on Investments
that have
Impact
In line with our Green initiatives, we are focused on investment opportunities that have a positive impact on the environment and social communities.
We specifically look for projects with respected and reputable operators, so that the end customer, or vulnerable person in most cases, are well looked after in every scenario. 
of people in the UK over 80 have dementia.
more people will have dementia by 2051. That is double to 2million.
The number of Supported Housing required by 2030.
required to be spent on Supported Housing to meet demand by 2030.
Spots are limited.
Join now and stay in the loop.
Frequently Asked Questions
How does Crypto Snack guarantee income from its real estate assets?

Crypto Snack offers long-term contracts with tenants of its commercial properties, which provide a steady stream of rental income. These contracts are designed to be inflation-protected and have no void periods, which means investors can rely on a stable income stream.

What are tokenized real estate assets?

Tokenized real estate assets refer to ownership of real estate that is represented by digital tokens on a blockchain. These tokens can be bought and sold like traditional securities, but they also give investors direct ownership of a portion of the underlying real estate.

What is social impact investing, and how does Crypto Snack align with it?

Social impact investing is a type of investing that aims to generate both financial returns and positive social or environmental outcomes. Crypto Snack partners with reputable social housing providers to support vulnerable individuals, which provides a potential marketing angle and synergy with marketing partners.

What are the benefits of investing in tokenized real estate assets through Crypto Snack?

Investing in tokenized real estate assets through Crypto Snack offers several benefits, including guaranteed income, zero voids, zero maintenance, long-term contracts, and inflation-protected income. Additionally, the platform provides secure ownership on the blockchain, low barriers to entry, freedom from vendor lock-in and additional perks for Snack holders. Crypto Snack seeks to provide the highest quality assets that you would not normally have access to.

How does Crypto Snack ensure the security of its platform and real estate assets?

Crypto Snack uses blockchain technology to ensure the security and transparency of its platform and real estate assets. The blockchain provides decentralized ownership, which means that investors have direct ownership of their assets and are not dependent on a centralized authority.

Can I invest in Crypto Snack if I'm not based in the UK?

Yes, Crypto Snack is open to investors from all over the world. However, please check your local laws and regulations regarding investment in digital assets before investing.

What is the minimum investment amount for Crypto Snack?

The minimum investment amount for Crypto Snack is currently $100, but this may be subject to change. Please check the platform for the most up-to-date information.

How does Crypto Snack handle taxation for its investors?

When it comes to tax considerations for this specific investment, it is important to note that taxation does not differ significantly from other types of investments. However, we recommend that investors do their own research and seek professional advice tailored to their individual circumstances.

What happens if a tenant breaks their contract with Crypto Snack?

If a tenant breaks their contract with a property, the regulator will step in and assign a new tenant, or force the previous tenant to continue managing the property until a new tenant may step in. In the sector of vulnerable people, operators may not just decide to walk away for no reason. The regulator is there to ensure that those people are looked after no matter what.

What happens if I want to sell back my tokens?

To sell your tokens or some of your tokens, you may do so by doing a peer to peer transaction with someone you know. Our Marketplace platform facilitates selling of your tokens in a secondary market, which places the tokens you want to sell on a listing for other members to purchase. It may also be purchased by Crypto Snack if we have a "buy back" request on the asset. Crypto Snack and its providers will only support transactions made through our marketplace. Any other transaction outside of our marketplace is made at your own risk, so please be careful with your assets.
If you need further information, please contact us at realestate@cryptosnacks.org, and a member of our team will get in touch with you.